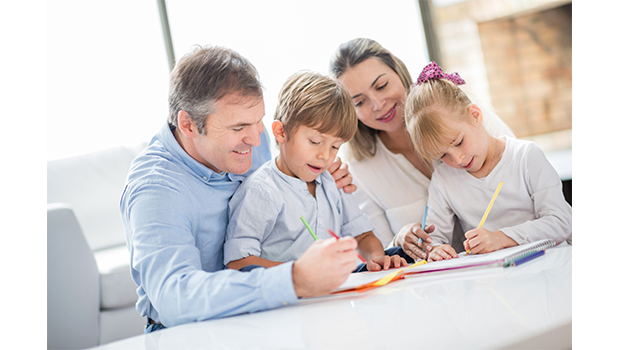 Coronavirus. COVID-19. Novel Coronavirus. Whatever you're calling it, you've likely heard about the coronavirus pandemic at this point — and it has likely already had a major impact on your personal and professional lives.
We know that teachers like you across the country and the globe have scrambled to put together virtual or take-home lesson plans. Or, maybe you're still waiting to see if or when your district will take action. Others reading this might be parents who are adapting to the new reality of home school and remote learning.
You probably have a lot of questions about COVID-19 – and so do your kids. And whether you're thinking about the kids in your classroom or your own children who you're sheltering in place with for the time being, we have answers to help get you started. Knowing how to talk to children about COVID-19 will help ease fears and concerns, which is a big part of maintaining as normal a routine as possible even in circumstances that are anything but.
When it comes to COVID-19, be mindful of your own behavior
It's no secret that children model adult behavior. It's a stressful time for everyone, but try to keep calm and positive. Let your kids know that you're there if they need to talk and that no question about coronavirus is too silly. Encourage your children to openly express their fears about COVID-19. Assure them that lots of capable adults are working hard to keep us healthy.
Avoid assigning blame to a person's race, ethnicity, or social standing when discussing this coronavirus. Viruses like COVID-19 can affect anyone. Placing blame can lead to even more confusion, or worse, sow the seeds for future prejudicial behavior. Again: children model adult behavior, so you must set a good example for them.
Keep screen time under control. Reading too much about COVID-19 could create anxiety. What's worse, there's tons of incorrect information out there about the coronavirus. Some of it dramatizes the situation, while some of it downplays it. And a lot of it might be inappropriate for younger kids. Stick to the facts about COVID-19.
Remember: Good hygiene starts with good education for kids
It's always more empowering when we – and our children – feel we can do something to help our situation.
Whether you're still in your classroom or at home with your own kids, perhaps the only silver lining to this coronavirus outbreak is that it's a great time to drive home lessons in hygiene and cleanliness. This is another great chance to be a role model for your kids. Here are a few ways to do so:
Remind children to stay away from people who are ill and to stay home until symptoms have disappeared if they get sick.
Go over guidelines for coughing or sneezing into an elbow or a tissue that they immediately throw in the trash.
Make washing hands with soap and water fun by creating songs, games, or dances to ensure you hit the recommended 20-second mark! Get creative with engaging ways to wash and disinfect surfaces, too, so that this seems like less of a chore.
Emphasize other healthy habits, too
Emphasize how healthy foods, exercise, and quality sleep can help us fight off illnesses like COVID-19. This might look like teaching kids about healthy foods, having a "taste test" at home, or cooking up some new recipes with healthy foods.
Exercise can incorporate yoga or even just taking a mindful minute or brain break.
Stress can mess with healthy sleep, so make sure your kids – whether you're a parent, teacher, or other caregiver – feel as safe and prepared about this coronavirus outbreak as possible.
If your community is practicing social distancing, be a good role model for your students and children when it comes to this as well. Space desks appropriately apart if still in school. Greet others with waves from at least six feet away rather than with handshakes. If at home, limit travel outside your house to essential trips only, such as grocery shopping and medical appointments. Refrain from socializing with others outside of your immediate family.
Stay safe and healthy, and thank you for all that you do as teachers and / or parents!
Need resources for educating, entertaining, or engaging kids at home?
3/16/2020
By Cait Rohan Kelly
Cait Rohan Kelly is a digital writer, editor and marketer with over 11 years of experience covering everything from sports stars to pet behavior. She is currently the Brand Marketing Manager for Really Good Stuff.